Photoshoot Awards Nude 2016 : Bronze Finalist and 6 photos granted !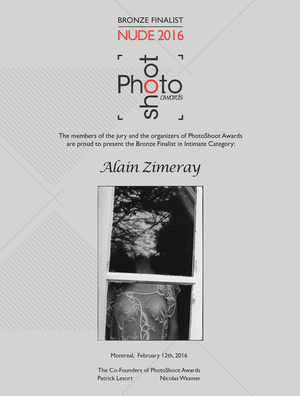 So proud, for my second participation to this International competition, Photoshoot Awards Nude, to have won a Bronze Finalist award, two finalist photos, and 4 Merit Awards !!!

Thanks also to my model for this very very chilly photo session on the seashore, in december !